About Gozo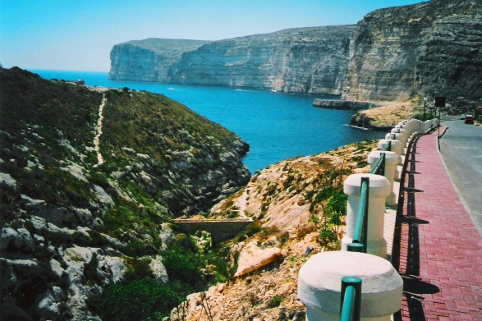 Gozo – Renting a private Holiday Rent property is the ideal way of experiencing local culture first hand, English being an official language on the islands overcomes those confusing moments of communication, to the contrary the locals here are some of the friendliest you are likely to find and even come with a great sense of humour, a refreshing take compared to most non-English speaking Mediterranean countries. A private holiday offers without doubt a lot more than just an accommodation to put your head down on the island of Gozo, enjoy your very own private space at one of our specially selected private Holiday Rental properties and soak up not only the sun, but the delightful local people.
Gozo – covers an area of 67 km or 26 square miles, it is 9 miles long by 4 ½ miles wide and known as the sleepy island full of grace and charm. Gozo's population is about 28.000 (approx). Despite its compact size, Gozo has a lot to offer. Historical places can be found in an abundance, a visit to the Ggantija temples is a must! It is believed that these temples are older than the Pyramids of Egypt in actual fact they date back to 3.500 years B.C.
Gozo – Other places of interest include the museum of Archaeology in Victoria, which is full of archaeological remains and pre-historic artefacts. The Citadel (Victoria 'Capital City'), the folklore museum in Gharb, Xerri's Grotto, Ninu's Cave and Calypso's Cave, which can be found in Xaghra. 'Ta Pinu' Sanctuary, where, at the turn of the century a local peasant woman had apparitions from Our Lady, is a very special and Holy Place. Xewkija Dome dedicated to St. John the Baptist is, 'Ta Cenc' cliffs and Dolmens, the Azure Window, the Inland Sea and the Fungus Rock all in Dwejra, Ramla Bay one of the Maltese islands largest beaches with its unique orange coloured sand and the old part of Victoria are places to note and visit, whilst on the island of Gozo. If you're looking for a destination that offers more than just a suntan, Gozo will definitely deliver beyond your expectations!